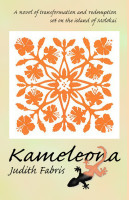 Kameleona
by Judith Fabris
Running from a life of crime, Jack Metzger flees Singapore. Landing on the small Hawaiian island of Molokai, he steals a dead doppleganger's identity to hide from those chasing him. After tossing the body of minister Paul Kanga into the ocean to the sharks, he adapts to his new role as pastor of the Good News Church. But he does better than survive. Over the years, he improves the lives of his congregation.  He is befriended by the stalwart residents of Molokai he came to the island to help destroy, Malia and Mike Palani.
But despite his benevolent and successful new life, Jack's personal demons and vivid dreams of the past plague him.
  The Troublemakers
by Jenny Terrell Gumpertz
Three Irish nuns try to outfox their bishop when he threatens to take over the convent and replace them with
monks. An entertaining tale with beguilling characters and a plot with a heavenly vision, a goat, a pope, a road trip, and surprises.
All Ways a Woman
by Carol Mann and Lynn Centeno
All Ways a Woman is a celebration of women as seen through the eyes of watercolorist Lynn Centeno and the pen of author/poet Carol Mann. Revealed in its chapters are the complexities of a woman's life: her thoughts and feelings, her loves, her many roles, and her enduring strength. Each turn of the page reveals both the uniqueness of her existence and the  universality of her journey. It is, at its heart, for the woman who, in a quiet moment, delves within herself to reflect or understand or remember, and who knows she is in all ways a woman, always.  This is her book, her inspiration, her art, her poetry.  Hardcover. Available on Amazon.com
                The Sargent's Lady

                                                           by Judith Fabris
Peter Wells finds an old portrait in a Washington D.C. antique store. He is so intrigued with the Victorian lady's delicate features he offers to buy it.  The antique dealer refuses to sell the painting until it's authenticated. He believes the painting is by John Singer Sargent.  Thus begins Peter's quest to learn more about this breathtaking beauty.  The Sargent's Lady is astory of love, sacrifice and survival that spans from the late 1800s to 1950s. 405 pgs for information or purchase: Amazon.com or judithfabris@yahoo.com
P

rostitutes, Virgins and Mothers: Questioning Teachings About Biblical Women
by Dr. Paula Trimble-Familetti
Christianity–indeed every contemporary religion–has suffered from the effect of being written, interpreted and conveyed, by and large, by men. Prostitutes, Virgins and Mothers challenges traditional interpretations of select women of the Bible – interpretations that have been used to dishonor females, discredit their importance in the Christian community and limit their participation in religious groups. Backed by extensive research and told in engaging prose, Prostitutes, Virgins and Mothers imaginatively retells these women's narratives, shepherding readers toward a greater understanding of the original author's intent, the geographical location of the story and the culture of the time.   For information or purchase:  drtrimble-familetti.com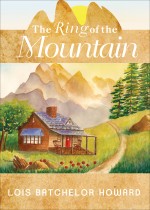 The Ring of the Mountain
             by Lois Batchelor Howard
"Grandpa, remember how you told me about the search for the ring of the mountain, that you found it and you won't tell me where it is. Why won't you? Why won't you?"
Why does Jason's summer with his grandparents-the mountain they lived by and the secret of the ring-change his whole life?
Jason, visiting his grandparents, is in search of an extremely valuable ring. Throughout the story, the closeness of Jason to his grandparents is shown in many ways. The mysterious ring and love are central themes. In searching for the ring, Jason finds an increasing closeness to God. The story goes from great sadness to joy.
44 pages – $7.99 (paperback)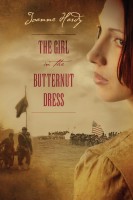 The Girl in the Butternut Dress
by
Joanne Hardy
Based on real historical events, The Girl in the Butternut Dress is a searing saga set near the fault line of the Civil War in Southern Illinois. Though it is Union country, the rolling grassy hills are alive with so-called Copperheads, or Southern sympathizers who give aid and comfort to Union deserters. Against this backdrop of national turmoil where neighbors become enemies comes a deeply, and unlikely love story. Can their love bridge what divides a nation? For information www.joannehardyauthor.com or purchase amazon.com 

Contemporary
Portraits
Commissions taken
          Dianne Benanti, 

artist




      Her work may be viewed 

at benanti.com