The Willows

An iconic old hotel at the base of the San Jacinto Mountains, The Willows has a varied and colorful history. Newly restored to its previous glamour, we will be treated to learn about its past and current history from the owner who restored this desert treasure and shared it in a book Einstein Dreamt Here.
Tracy Conrad MD
will join us
May 17, 2016


11:30-1:30
lunch buffet followed by program
Desert Falls Country Club
Palm Desert
Please make reservations with Jill at jadlersportink@sbcglobal.net by Friday, May 13
$26 members $28 guests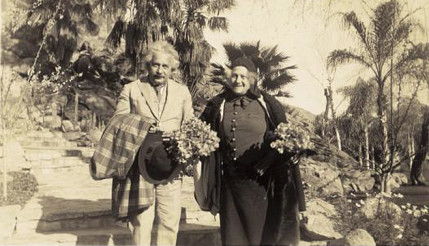 The Willows has played a major part in the history of Palm Springs, hosting an impressive array of some of the world's most important and fascinating people. The Willows has welcomed senators and scientists, royalty and rock stars, the brother of a president, the son of a president, the daughter of a president and a president. At least of dozen of its guests have graced the cover of Time Magazine. It has known the greats of Hollywood and Broadway, winners of the Nobel and Pulitzer prizes, princes and princesses, barons, lords and ladies, reporters, writers, and artists. And, Einstein Dreamt Here.