Killer Heels: The Art of the High-Heeled Shoe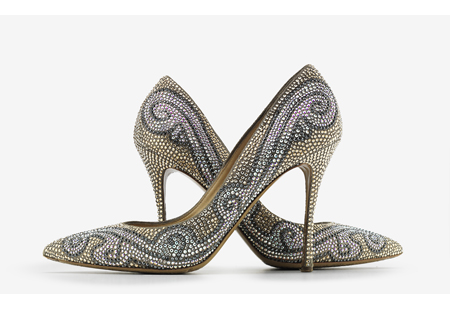 High heels throughout history have had a complex relationship to fantasy, functionality, identity and power.
They have been seen as an object of art as well as played a part in the cultural influences of societies.
Come join us on a docent led tour
of more than 110 contemporary high heels and 50 historical designs drawn from designer archives and the Brooklyn Museum and Metropolitan Museum of Art's renowned costume collections.  
November 17, 2015




11-am-1pm
Palm Springs Art Museum




101 Museum Drive




Palm Springs
Lunch to follow the tour at the Muses cafe in the museum
Lunch choices: 
       1) Clyde's Wrap – grilled chicken, tomato, avocado, lettuce and Swiss cheese with   cheese spread in a flour tortilla.
       2) Palm Springs Salad – mixed salad greens, chopped chicken breast, strawberries, toasted almonds with sesame dressing.
Reservations required.
$26 members $28 guests includes tour and lunch
Please RSVP to by November 12 to Jill at  jadlersportink@sbcglobal.net
or 209-872-5673